If you're contemplating a sprucing up of your floors, your answer lies in the wonderful world of tile installation. This isn't just an aesthetic solution, it's a budget-friendly option with an incredible longevity. Whether your aim is to wow visitors with a snazzy design or you're on the lookout for a flooring option that won't demand much of your time, tiles are your best bet. And that's no exaggeration! Stick with me, and you'll understand why a decision to invest in tiles could be your home improvement game-changer!
Embarking on a journey through the tile world can feel like an exploration of an art exhibition. You've got a universe of designs, colors, shapes, and textures at your disposal. Fancy a touch of countryside charm in your living room? Opt for ceramic tiles. Eyeing a sleek, minimalist vibe for your kitchen? Glass tiles are at your service. With such a vast range, you'll find something to match your unique style. But it's not just about giving your floors a pretty makeover; the versatility of tiles can dramatically elevate your home's resale value!
Let's dive a little deeper into the types of tiles. Ceramic tiles, made from clay and hardened in a kiln, are perfect for high-traffic areas due to their durability. Porcelain tiles, a subtype of ceramic tiles, are even more robust and water-resistant, making them excellent for bathrooms and kitchens. Glass tiles are great for creating a modern, high-gloss finish, though they can be slightly more delicate. Natural stone tiles like marble or slate can give a luxurious and timeless look, but they require more maintenance.
But it's not all about looks, tiles come with remarkable resilience too. They can handle all sorts of wear and tear, brushing off stains, scratches, and moisture like it's nothing. Dropped a cup of coffee? A quick mop up, and it's like it never happened. Got a house full of kids or pets? Tiles can withstand it all. These tiny troopers will serve you well for years, and even decades.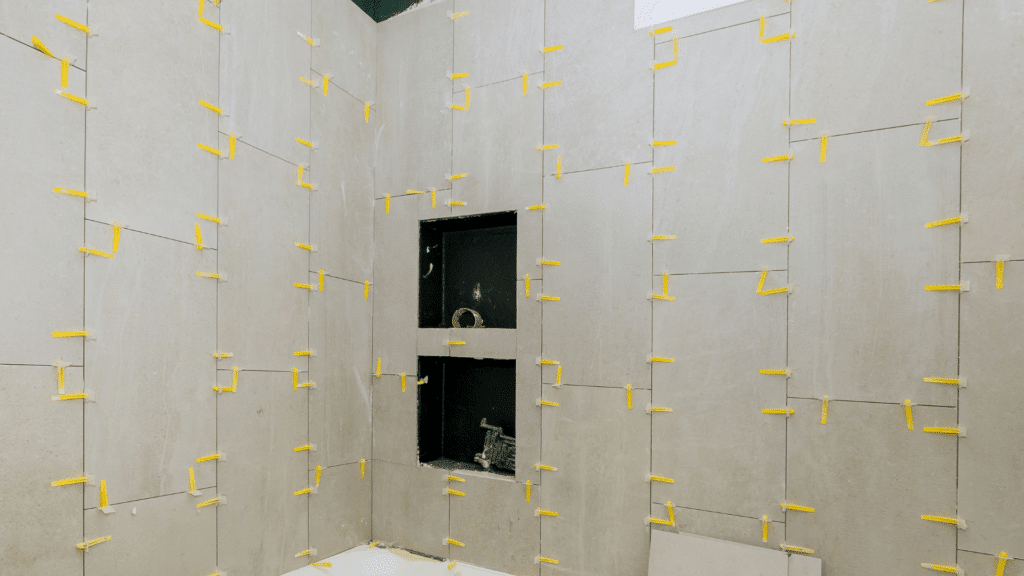 I won't sugarcoat it. Tile installation can be a challenging task. It demands a degree of precision, a hefty dose of patience, and the right toolkit. DIY enthusiasts might enjoy the challenge, but for those who'd rather not navigate these waters, hiring a professional is a good move. Yes, it's an added expense, but you're guaranteed a job well done, ensuring the longevity of your investment.
| Pros | Cons |
| --- | --- |
| Wide array of designs and textures | Installation process can be challenging |
| Superb durability and low-maintenance | Professional installation may increase costs |
| Increases home resale value | Some types of tiles, like ceramic, can be cold underfoot |
Are you dreaming of transforming your space with stunning tile installations? Look no further than BDS Floors, your trusted partner for all your tile installation needs. With our extensive experience and commitment to quality craftsmanship, we can turn your vision into a reality.
At BDS Floors, we understand that tile installation is an art that requires precision, expertise, and attention to detail. Our team of skilled professionals is dedicated to delivering flawless results that will exceed your expectations. From start to finish, we work closely with you to understand your design preferences, offering guidance and recommendations to ensure the best outcome.
Whether you're looking to enhance your kitchen, bathroom, or any other area in your home or business, our tile installation services are tailored to meet your specific needs. We offer a wide selection of high-quality tiles in various styles, colors, and materials, allowing you to find the perfect match for your space. FREE ESTIMATE
When you choose BDS Floors, you can trust that your project is in capable hands. We take pride in our work and go above and beyond to ensure your complete satisfaction. From proper surface preparation to precise tile placement and meticulous grouting, we pay attention to every detail to achieve a flawless and long-lasting result.
In addition to our exceptional craftsmanship, we also offer a free estimate to help you plan your project and make informed decisions about your investment. We understand that budget plays a crucial role, and our transparent pricing ensures that you receive the best value for your money.
Customer satisfaction is at the heart of everything we do at BDS Floors. We strive to not only meet but exceed your expectations, providing top-notch service from the moment you reach out to us until the final tile is perfectly installed. Our goal is to create spaces that inspire and delight, leaving a lasting impression on all who enter.
Don't wait any longer to transform your space with beautiful tile installations. Contact BDS Floors today to schedule a consultation and take the first step towards elevating the aesthetics of your home or business. Let our expertise, attention to detail, and dedication to quality craftsmanship bring your tile installation project to life. FREE ESTIMATE